Leavitt Earthworks takes pride in all services necessary to complete your excavation project from start to finish.
We have a dedicated and hard working team and are proud that a majority of our residential business comes from referrals of past customers.
Building solid relationships through the years with our commercial contractors has made Leavitt Earthworks a leading excavation company in Southern Maine.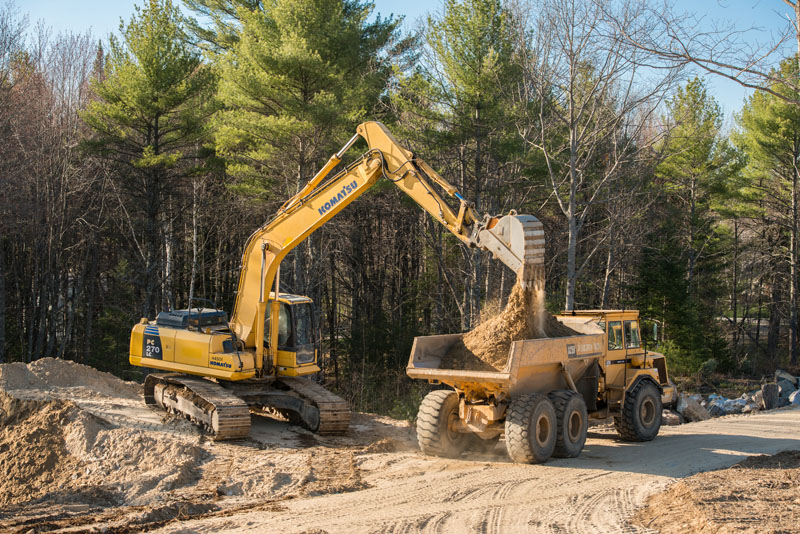 COMMERCIAL SITE WORK
We provide services for commercial site works that include, land clearing, ground preparation, storm drains, sewer installation, public water, underground power, culverts, catch basins, demolition and removal of debris. Leavitt Earthworks has worked with several excellent general contractors over the past 20 years on commercial projects.  Some of the commercial jobs we have done recently and are working on now are:   Demolition and expansions of buildings at University of New England, The Casa project which is a facility and housing for disable adults and children, renovation of University of Southern Maine ball field, new excavation for Coffee by Design and demolition of the old Maine Rubber Co. in Westbook.  We are bonded and fully insured and are happy to provide you with references and a complete list of past jobs.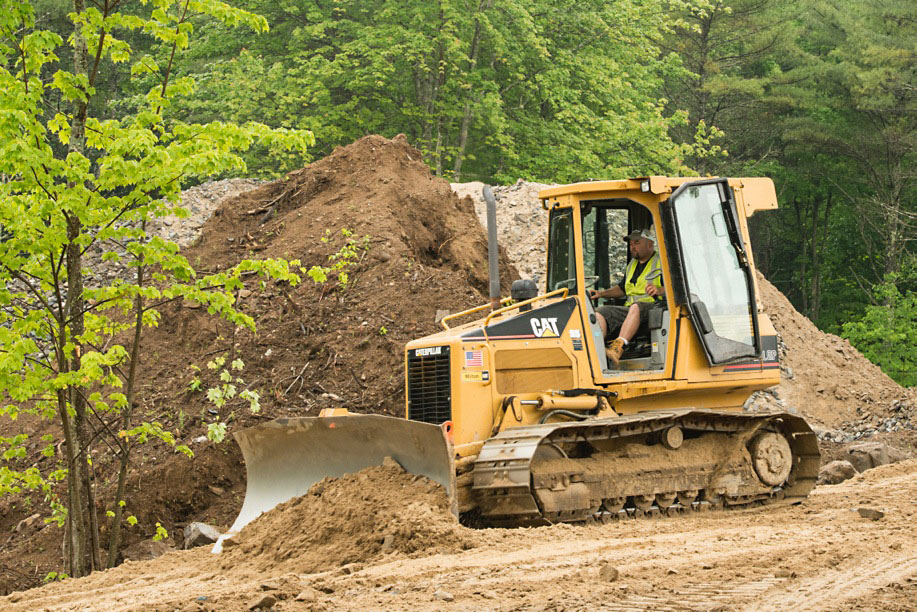 RESIDENTIAL SITE WORK
Residential site work is one of Leavitt Earthworks specialties.  We can provide all the services you will need for your excavation project.  Your basic residential package includes clearing your lot, removal of stumps, installing your driveway, digging the basement for your foundation, digging or drilling for your well,  septic system installation, sewer hookup, placing drains on the interior and exterior of the foundation,  damp proofing the foundation, backfilling the foundation, prepping the lawn with screened loam and seeding or hydro seeding per request.  Leavitt Earthworks has some of the best and highly skilled dozer operators and it will be noticeable when your project is complete with it's final grade.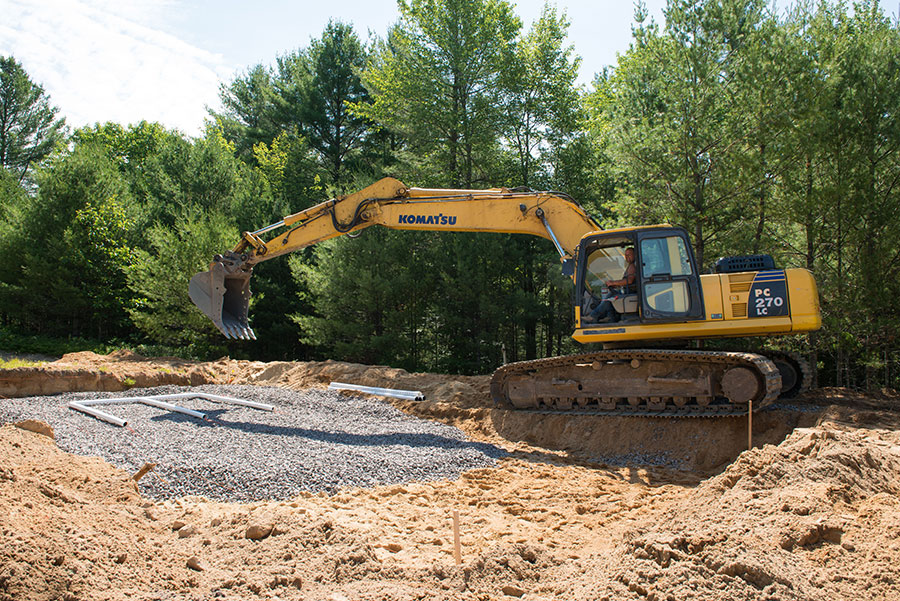 SEPTIC SYSTEMS
Residential or commercial, we can accomplish any septic system that needs to be installed or replaced. Leavitt Earthworks can provide you with a licensed soils engineer, they will come out to evaluate the site and draw up an HHE-200 septic system plan. Once the design is completed and you obtain the correct permits, we will mark off the area, prepare the site and excavate, stub out the plumbing, install the septic tank, connect the tank to the plumbing.  We install and replace several systems per year and all systems are inspected and approved by the code enforcement officer in your town.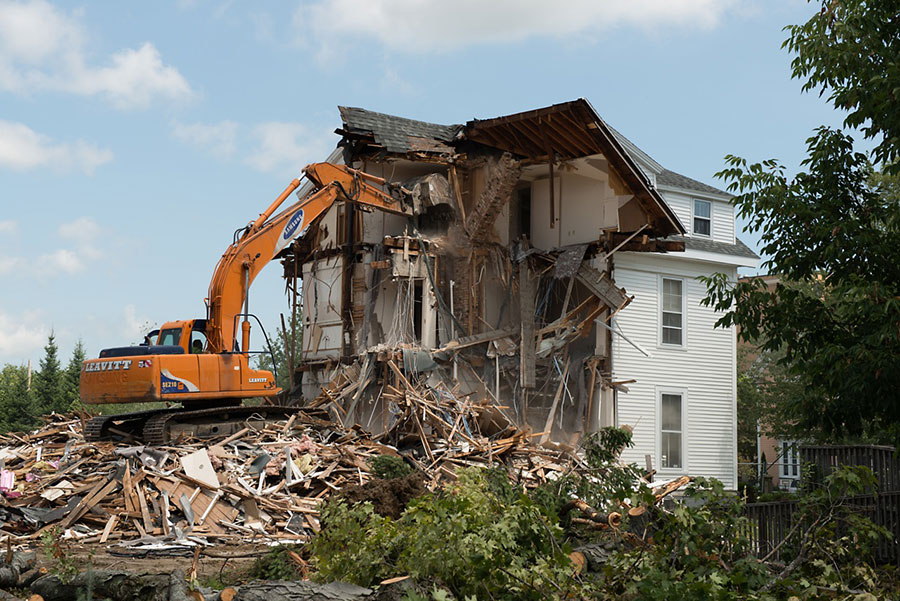 DEMOLITION
We own a wide variety of heavy equipment that can meet the needs of any project.  Do you have an old building that you have wanted to demolish for years to make room for a new garage?  Give us a call, we can handle everything from disconnecting the utilities for you to removal of garages, houses, barns, concrete foundations and commercial buildings.
Demolition
Septic Systems
Road Work / Subdivision Work
Commercial Site Work
Residential Site Work
Complete House Packages
Aggregate Sales
Public Utilities/Replacement
Water Main/Service Installation
Sanitary/Storm Drain Installation
Clearing Lot & Stump Removal
We are the people for the job, on-time and on budget!